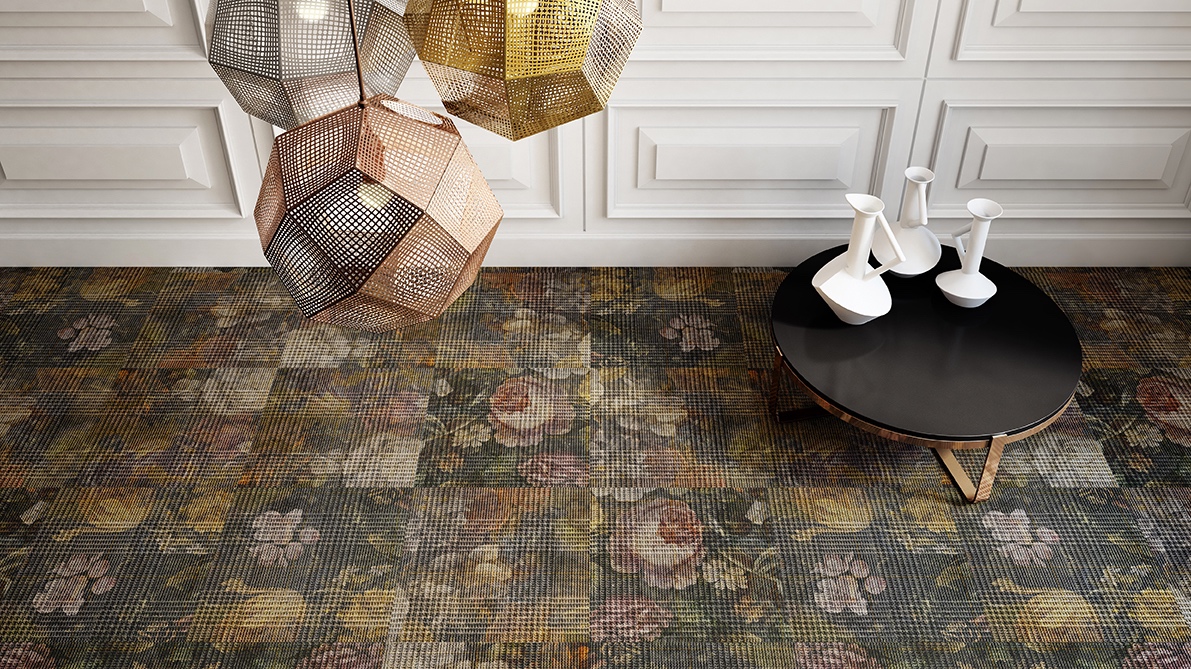 Digitally printed carpet tile & rugs
Bold, unique and colourful.
The innovative, exceptionally flat weaving technique and digital printing process means there's no compromise on design, creating an extremely hard and resilient surface whilst, maintaining the benefits of a textile floor.
Designers Mark and Kathrin Patel were inspired by historical cultural cities around the world and designed the tiles to be installed at random, to create unique patterns every single time.
Suitable for residential and commercial applications, Freestile is available in 16 designs in 4 colourways each or RugXStyle is available in 6 designs, 2 colourways each and 3 sizes.
Specifications
Size: 500mm x 500mm
Pile height: 5mm
Fibre: 100% recycled PET
Construction: Flat woven - loop pile
Backing: Welltex textile heavy backing
Luxury Class: LC 1
Wearability: Heavy commercial use (33)
Specifications
Size: 180cm x 250cm, Ø200cm, 300cm x 200cm
Pile height: 5mm
Fibre: 100% recycled PET
Construction: Flat woven - loop pile
Backing: Welltex textile heavy backing
Luxury Class: LC 1
Wearability: Heavy commercial use (33)
Enquire or request samples
Enquire or request samples